Paper-based processes are time-consuming and expensive for organizations managing documents. Paper Systems are filled with inefficiencies, such as delayed steps in a workflow that hand delivers files. The most common delay in processes is getting stuck waiting on multiple approvals. Employees may be out sick, on vacation, or traveling for business, which means a paper-based process cannot be completed until they return to the office. The folder will sit on a desk awaiting approval. Furthermore, paper processes pose serious liability and litigation exposure for organizations that cannot secure, manage, and account for critical or sensitive information.
What if you were able to streamline your business processes to improve efficiency and productivity across all departments of your organization?
The thought of going paperless can be an overwhelming concept at first, and you may not realize that the manual, paper-based processes are taking a toll on your expenses. But once you realize the benefits and the amount of operational costs that you will save, you will want to start the digital transformation.
Use the manual versus automated comparison infographic to visualize drastic time-savings in processing reduce from days to hours. Process automation is a real improvement in business efficiency. Learn how you can implement an enterprise content management system into your organization to start saving today!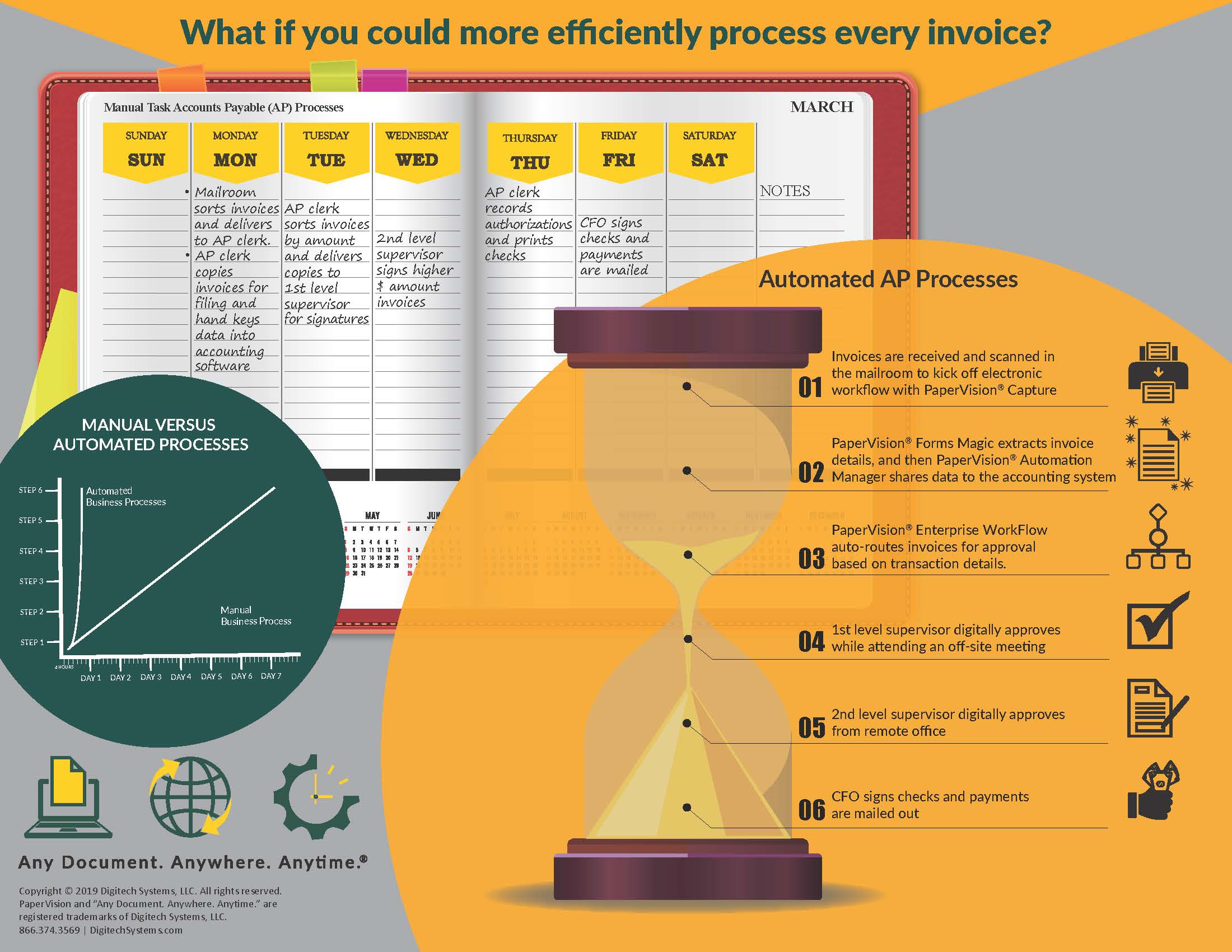 ---
Related Links:
Are you doing business at the speed of paper? Put your organization to the test with our infographic.
To get a quick overview of process automation and the benefits to businesses read our brief.
If you are still not sold on the benefits of process automation, take a few minutes and watch our presentation.