Are you able to easily collaborate on projects remotely?
With more people working from home than ever before, we're learning some critical lessons about telework. Simple cloud storage services don't offer the security and version control needed to keep documents straight, and collaboration systems, while helpful for communications, are not designed to share and manage documents effectively either.
It's time to start considering a new way for teams to collaborate over shared documents. Invest in a cloud enterprise content management (ECM) service that recognizes the following benefits for your growing business:
Save money! Cloud services deliver 3.2 times the ROI than on-premise deployments, according to Nucleus Research.
Protect your documents with reliable and top-of-the-line security measures, both in transmission and at rest.
Ensure the integrity of documents and see who does what, and when, with powerful version controls and check-in/check-out features.
Safeguard compliance with regulations and avoid costly fines with automatic security settings and document retention schedules.
Your remote work setup should include scanning and imaging, cloud ECM, and workflow technologies for a comprehensive document management system that fits your business needs now AND as you grow. Keep scrolling to learn why these are important components of any successful and effective document management solution.
Can Effective Remote Work Help Your Business?
Click on any of the resources below to learn more.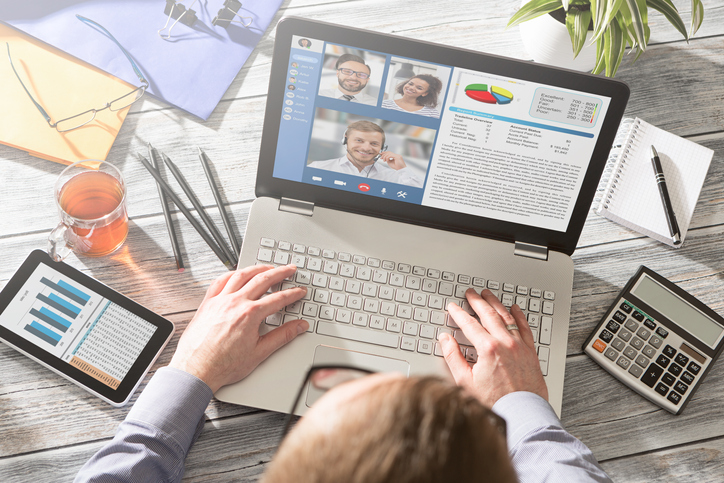 According to Valoir, 40% of workers prefer to move to full-time remote work. Do you have the technologies in place to support them? As the amount of employees working remote continues to increase, businesses are looking for technologies that provide secure access to information from anywhere, at anytime, on virtually any device. Enterprise Content Management (ECM) systems have the security and collaboration features you need to ensure projects get done, even when employees are working remote. This infographic shares the key ECM features you should look for to simplify telework.