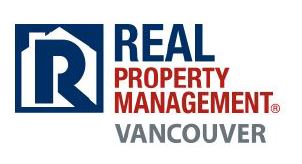 Real Property Management Vancouver(RPMV) is a full service property management company serving both residential and commercial properties in the Vancouver, WA area. They manage the listings for rental properties, vet potential tenants, and negotiate leases for property owners. They have 115 properties and four Home Owners Associations (HOA) under management. Like many property management companies, RPMV had relied on a paper-based filing system to manage all of their business documentation. Each of the 115 properties under management included an extensive collection of contracts and other documentation that was filed under owner, home, and tenant categories. These records occupied four filing cabinets that were four feet wide and 4-6 drawers each (between 134,000-201,000 pages of documentation). All this paper was drastically slowing down RPMV's processes across the entire organization and negatively impacting customer service.
After implementing the cloud-based content management service, ImageSilo®, the company recognized a substantial improvement in their ability to interact effectively with owners and renters, drastically improving the relationships with both. The automatic workflow and e-forms have dramatically simplified and streamlined setup for new owner packets. Now RPMV emails new owners the links to complete all 9 forms online. Reading through this case study, you can find specific benefits that RPMV recognizes from digitizing their business processes using Digitech Systems' ECM, such as:
Reducing document retrieval times from four man-hours to less than five minutes.
Enabling remote work overnight in response to the COVID-19 pandemic.
Saving over $115,000 dollars in operating expenses.
How can process automation and digitization help your business improve business processes and client service? To learn more about RPMV's story and the specific benefits that ECM helped their organization achieve, download and read their case study!