According to the Institute for Finance & Management (IOFM), the average organization receives at least 14,400 invoices every year at a processing cost of $11.76 per invoice. 70-80% of invoice handling costs are related to document handling and manual data entry alone. Businesses are struggling to simplify and streamline their AP processing costs associated with manual data entry, paper handling, filing and retrieval, routing of documents, supplier inquiries, and audit requests. Manual accounting practices can be time-consuming, unsecure, and subject to errors.
80% of companies want to streamline their AP processes in order to reduce costs and improve accuracy. Companies that switch from paper to digital invoices save $5.46 per invoice and handling costs are reduced by over 50%. Integrating Business Process Management (BPM), or workflow, with an Enterprise Content Management (ECM) system will dramatically improve the flow of information and the productivity of the entire office.
The use of electronic invoices, payments and payment processing is only going to keep increasing. API Outsourcing states high-automation companies have saved 70% of the costs to process vendor payments. By eliminating paper, extracting critical financial data, and shifting records management to the cloud, you will see not only improved efficiency and control, but you will save money. 61% of automated users reported a payback period of 12 months or less, reported by AIIM.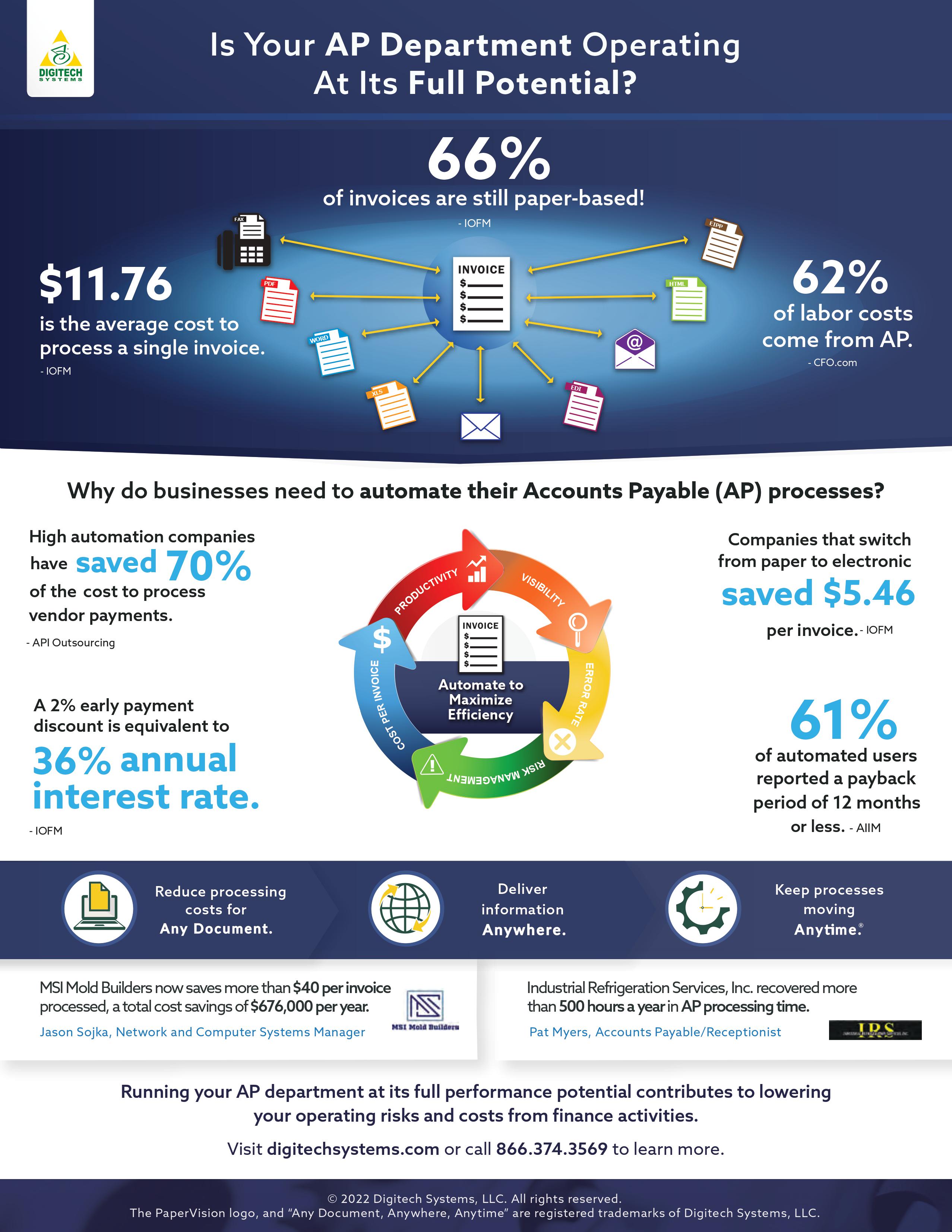 Your ultimate goal is to run your AP department at its full performance potential to contribute to lowering your operating risks and costs from financing activities.
Let the facts speak for themselves! Check out the infographic to learn more!