Frustrated by the paperwork backlog in Accounts Payable and Human Resources? Tired of inputting endless data manually? After performing that kind of work all day, little time remains for more rewarding and strategic tasks to move your organization forward. The better way is to use our award-winning Robotic Process Automation to streamline your routine business tasks.
RPA is the automation of rules-based, repetitive processes like data entry or sharing information between departments. According to AIIM, 96% of business agree that business process automation improves operations. Yet too many organizations remain unaware of the benefits of RPA and how the technology works.
If you are wondering about the benefits of process automation of your business, this RPA infographic is for you. Use it to learn how RPA:
Ends slow processes that are harmful to businesses
Eliminates human error
Saves money by streamlining information management and decision-making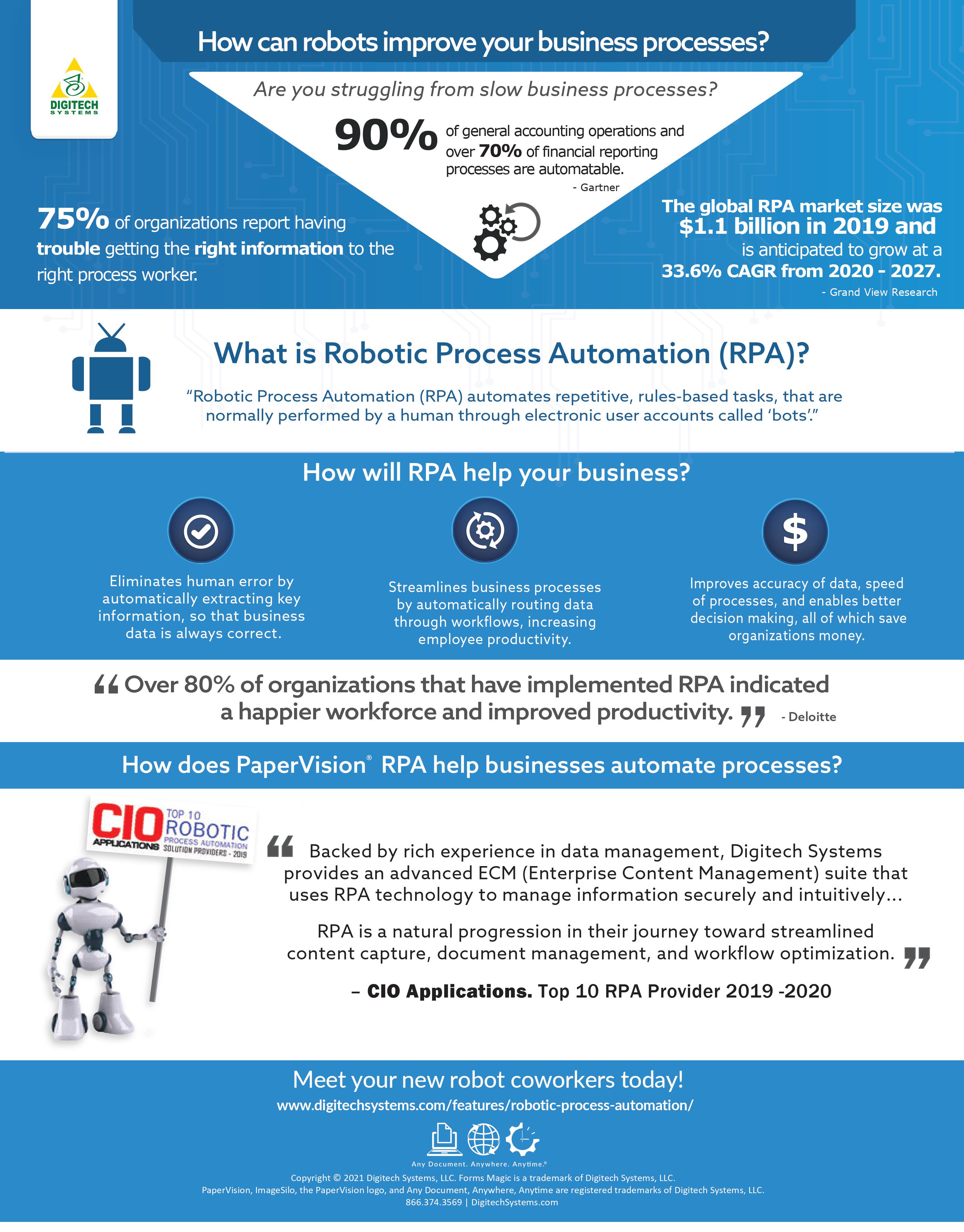 "Over 80% of organizations that have implemented Robotic Process Automation (RPA) technologies have indicated a happier workforce and improved productivity."

- Deloitte, 2018
Organizations that follow the philosophy of "work smarter not harder" fair better. Implementing Robotic Process Automation (RPA) can go far in helping you achieve your efficiency goals.
Don't fall behind your competitors. Leave slow, time-consuming processes in the past. Download this infographic to learn how RPA technologies and the PaperVision® suite of products can save you time and money by streamlining your business processes.