How are you managing the flow of information in your organization?
According to AIIM, 75% of organizations see growing information as a major problem for their organization, and two out of three organizations cannot easily identify basic metadata, like the owner and version, for over 50% of their documents. The ability to effectively capture information is essential for organizations if they want to implement modern information management strategies like digitization, automation, and cloud computing to thrive against their competitors as the amount of data continues to grow.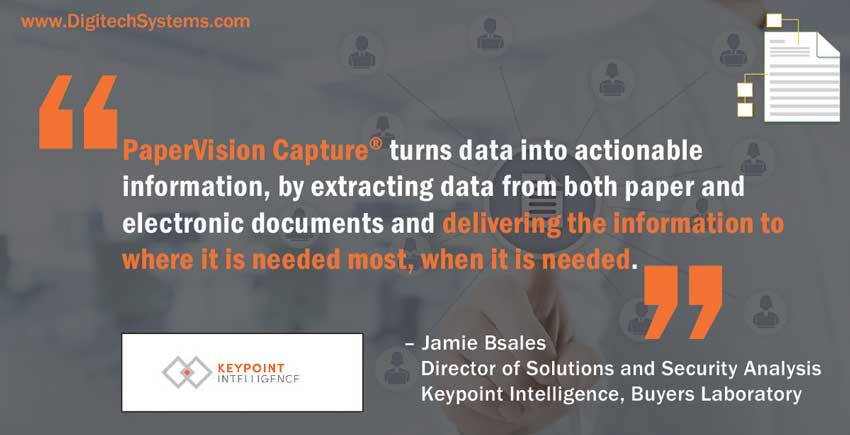 Getting control of your information has never been for crucial for the success of businesses. Effective Capture systems make it easier for organizations to get business information off of documents and into their internal systems, quickly and accurately. In order to get real value from Enterprise Content Management (ECM), Business Process Automation (BPA), and even Robotic Process Automation (RPA), business information must be digital. The first step to digitizing your information is an effective data capture strategy.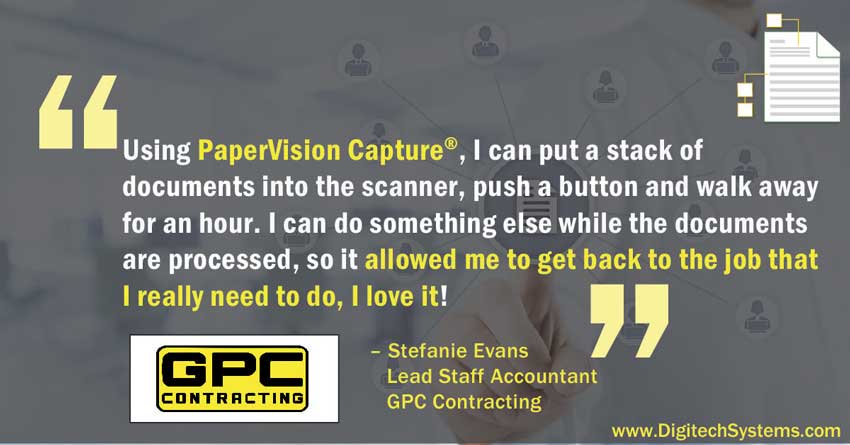 Finding the capture software right for your business doesn't have to be hard. Intelligent capture software, like PaperVision Capture, allows you to easily and accurately digitize your information, allowing you to leverage the value of artificial intelligence without changing the way you manage your business or your business processes. PaperVision Capture helps businesses:
Capture any content including paper documents or electronic files and any type of information including invoices, contracts, claims, receipts, etc.
Extract key data automatically from the document as it's processed—without lifting a finger!
Use digital content to enable critical competitive strategies such as cloud, artificial intelligence, process automation, and data security.
How can PaperVision Capture save your business money?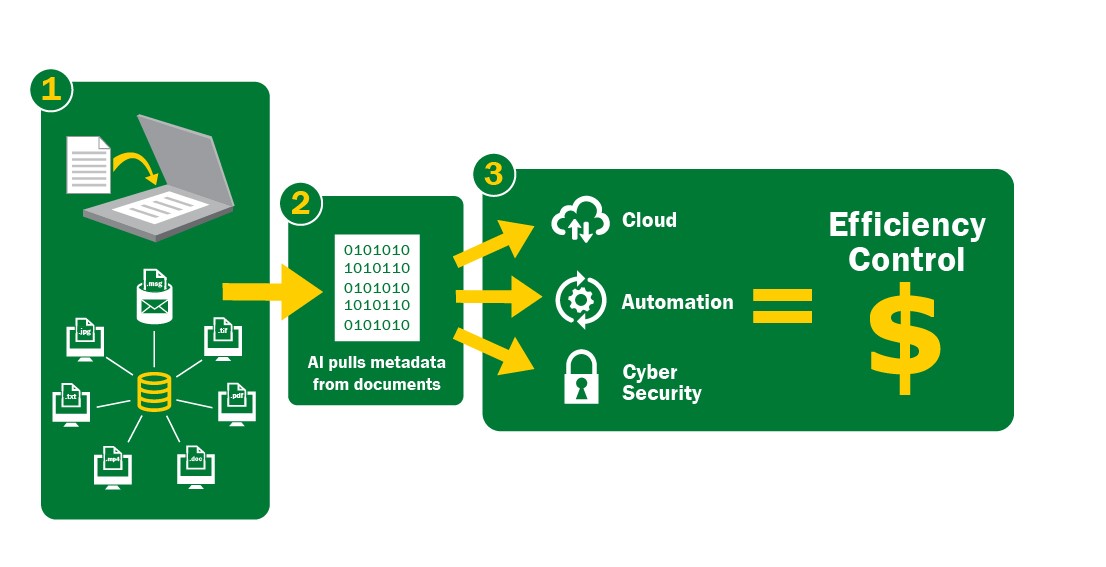 To learn more about how PaperVision Capture can help your organization intelligently capture and digitize information, download the product sheet below.
---
Related Links:
Let us help! Visit the links below to learn more about collaboration, and check out PaperVision®.com and ImageSilo® to see how our cloud-based information management systems can help meet your business needs.
Find out how PaperVision.com is helping a seafood cooperative keep core business functions running during a nationwide quarantine.
Watch this quick video to better understand which features you must have in your collaboration software to maintain and protect business information.
Learn more about mobile technologies and access to information in this infographic.