How Does a Document Management Systems Compliment an EHR?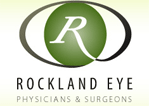 Thanks to recent government regulations healthcare organizations are mandated to have Electronic Health Records (EHR) systems dedicated to securely managing critical patient information. Despite having these systems in place, many healthcare organizations still use physical documents to manage patient information in addition to their EHR systems. Physically managing patient records leaves sensitive patient information vulnerable and exposes records to potential loss.
Rockland Eye is a general ophthalmology practice that provides care to patients across the state of New York. Despite having an existing EHR system, administrative staff was still using paper records to share information between their multiple offices. Staff estimated that 2% of patient records would be lost or go missing during physical handling and transferring of the records between offices. Staff was losing hours of valuable productivity time searching for records that were more often than not, nonexistent. Lost documents were difficult and even impossible for staff to replace. Staff knew there had to be a document management solution that would eliminate the remaining paper from their processes and had the ability to integrate with their existing EHR system.
Staff found their solution through Digitech Systems reseller, Digiscribe. They chose to implement PaperVision® Enterprise, an on-premise document management solution to integrate with their current EHR system. Today, all patient records are scanned and patient information is extracted into their EHR system. Now, the staff is able to securely access paper charts electronically, saving hours of productivity and they were able to repurpose physical record storage space into a new exam room that brings in thousands of dollars in revenue annually.
"Accessing patient records is quick and easy with PaperVision Enterprise. The information is right at my fingertips and the integration is seamless. I can securely access patient records offsite, which has proven in-valuable when I am on-call after hours or on the weekend."

- Dr. Jeffrey Leen, Optometrist, Rockland Eye