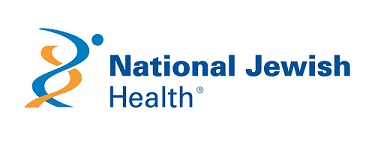 Manual healthcare processes are time-consuming, costly, and impose security threats to your patient information. An average size hospital typically provides care for thousands of patients a year. Using manual processes each patient receives a paper chart when they visit the hospital, producing thousands of records annually that must be physically stored. Physical record storage leaves sensitive patient information vulnerable. The Health Insurance Portability and Accountability Act of 1996 (HIPAA) was launched as a way to help healthcare organizations handle their physical patient records. The act requires medical organizations to secure Protected Health Information (PHI), exchange data electronically, and protect patient information.
For over one-hundred years, National Jewish Health has been at the forefront of research and medicine. They integrate the latest scientific discoveries with coordinated care for lung, heart and immune diseases. The hospital receives visits from hundreds of thousands of patients annually, all of which receive a paper chart on their first visit, causing records to rapidly pile up, overwhelming staff. Having to navigate through thousands of physical documents made responding to information a much more tedious task then it needed to be. Under pressure from HIPAA regulations to convert to an Electronic Health Records (EHR) system, staff began to look for a solution.
Medical records staff worked with Digitech Systems reseller, RMMI Digital Document Solutions, to build an electronic solution. They chose to implement ImageSilo®, a cloud-based document management system, to manage their medical records electronically in compliance with HIPAA regulations. Staff was able to train more than 18 users in less than two weeks on the new system without involving the IT team. In addition to HIPAA compliance, their new electronic system has reduced record retrieval times for staff, improved productivity and has eliminated the costly physical record storage.
"The implementation of ImageSilo has streamlined our record keeping processes while allowing us to maintain full compliance with HIPAA regulations. We have access to everything we need when we need it, and we are saving money."

– John Frantz, Reimbursement, Contracting and Patient Business Office Manager, National Jewish Medical and Research Center