Are you able to securely access your information from anywhere, whenever you need it? According to AIIM, "75% of organizations report having trouble getting the right information to the right process worker." With the amount of data businesses manage constantly increasing, employees are finding it more difficult and time-consuming to find and share the documents they need in order to complete a work task. Data is commonly scattered across multiple applications or hidden in layers of folders on your network. Many organizations are moving to cloud storage, because simple file storage does not adequately organize or protect information, complicating retrieval and compliance.
Cloud information management systems, like ImageSilo®, make it easy to find and share documents in one easy-to-use application. ImageSilo is a cloud information management system that provides secure access to your documents from anywhere, anytime, so you always have your information when you need it. Offering key features such as 99.9% uptime, powerful search, multiple layers of security, and version control, ImageSilo offers sophisticated information management to improve organizational efficiency. You will have secure access to your data whenever you need it, offering your organization a competitive advantage.
Want secure access to your information when you need it?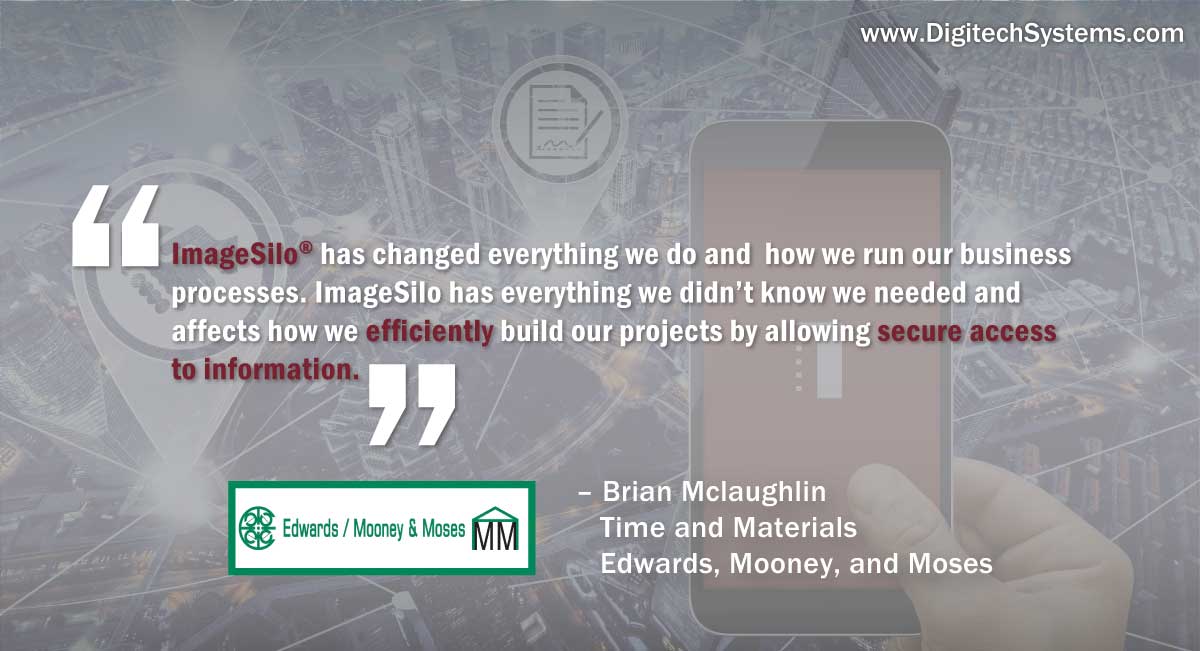 By downloading this product sheet you'll learn all about the features, capabilities, and business solutions ImageSilo has to offer which help organizations securely manage and access their information. This product sheet will show you how your business can speed up information retrieval time by storing data in the cloud while protecting your business documents with multiple levels of security.Even technical people will benefit from this product sheet as it showcases the product technical specifications as well. This product sheet is your one-stop-shop for all things ImageSilo.
Download this product sheet to learn more about how ImageSilo helps you securely manage and retrieve your information in the cloud.