How Can Cloud Gain You ROI In Less Than Two Months?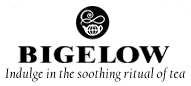 Many Accounts Payable (AP) departments are still using processes that involve handling paper invoices and manually entering data, which leaves room for human error. Handling invoices on paper can compromise the security of sensitive information and put invoices at risk of being lost, which can be incredibly costly to any business.
R.C. Bigelow, Inc. is a hundred million dollar organization that sells over a billion teabags worldwide. For decades, their AP department manually processed invoices without a problem. However, as the number of invoices and information grew, staff was starting to go crazy. Physical document retrieval was time-consuming, manually indexing information was error-prone, and preparing for audits was a nightmare. Staff began looking for a system that would help.
Bigelow's AP Department staff worked through Digitech Systems reseller, SOURCECORP Boston, to digitize their AP department. They decided to implement ImageSilo®, a cloud-based document management system, to electronically manage their records. Now, staff can share information between all locations, locate documents in seconds, and saw incredible ROI in just a couple of months.
"With a $25,000 annual labor savings and 813% ROI, ImageSilo has revolutionized information management—not only in the accounting department, but across the entire company."

– Melanie McElroy, Director of Finance, Bigelow Tea