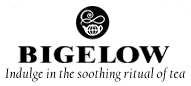 Many Accounts Payable (AP) departments still handle paper invoices and enter data manually. The disadvantages compared to automated invoice processing are many. Paper invoices leave room for human error in data entry and handling. Also, the approach can compromise the security of sensitive information and puts invoices at risk of being lost, which can be incredibly costly.
R.C. Bigelow, Inc. is a $100 million-dollar organization that sells more than 1 billion teabags worldwide. For decades, its billing department manually processed invoices without a problem. However, as the number of invoices and information grew, its staff was growing frustrated. Physical document retrieval was time-consuming. Manually indexing information was error-prone. And preparing for audits was a nightmare. Staff began looking for a better way.
Bigelow's staff worked through Digitech Systems reseller, SOURCECORP Boston, to digitize its AP department. The company decided to implement ImageSilo®, a cloud-based electronic document and records management system. Now, staff can share information between all locations and locate documents in seconds.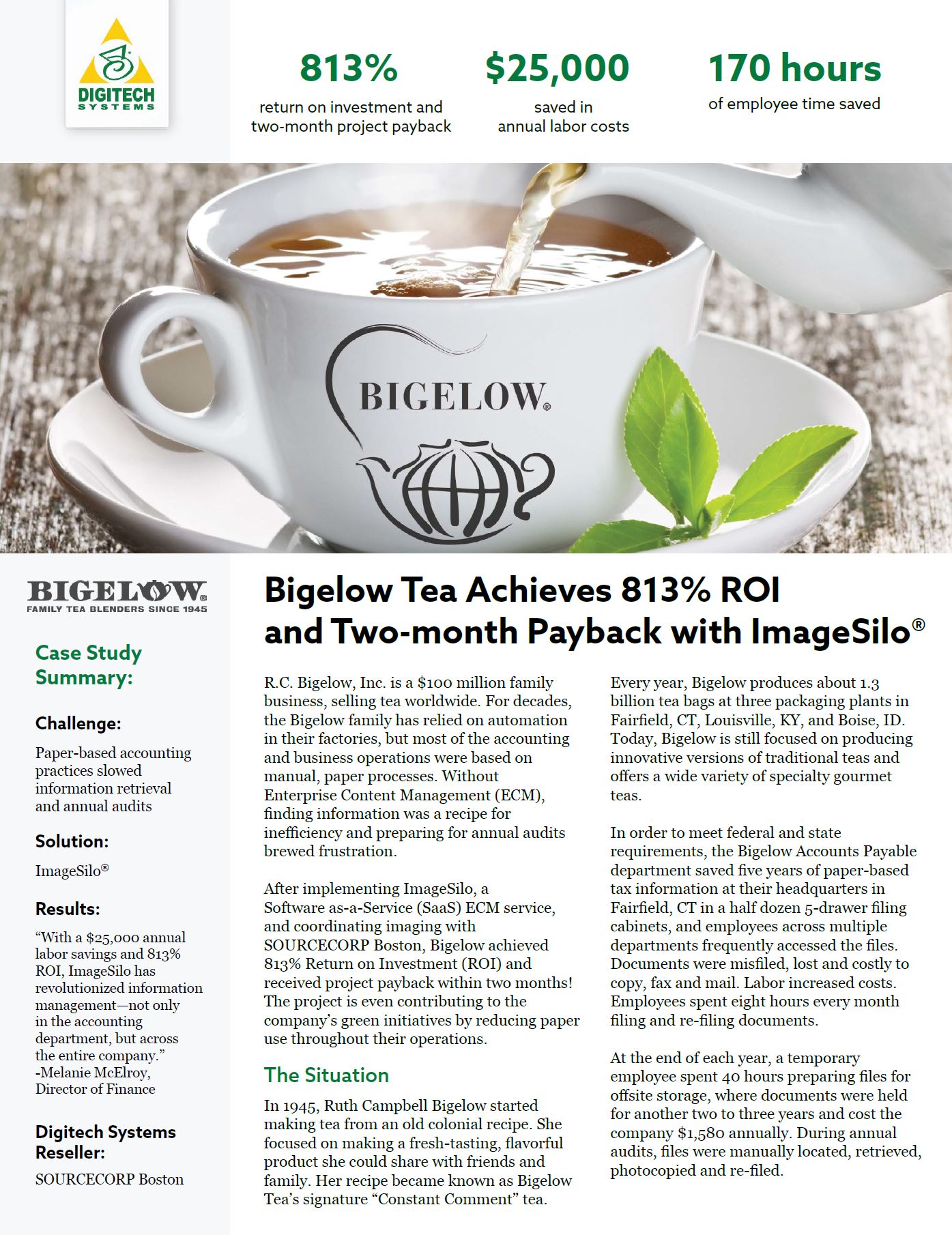 The company reported an incredible return on investment.
"With a $25,000 annual labor savings and 813% ROI, ImageSilo has revolutionized information management -- not only in the accounting department, but across the entire company,"

- Melanie McElroy, Director of Finance, R.C. Bigelow, Inc.
ImageSilo's sustainable technology also added to the company's efforts to be good a steward of the environment. In 2007, the governor of Connecticut chose Bigelow's headquarters to host the signing ceremony a new state energy efficiency law.
Want to know more about how automated invoice processing and sustainability technology benefit Bigelow Tea Company and how Enterprise Content Management can help your business? Learn more by downloading the Bigelow Tea Case Study.
---
Related Links: