How Can You Streamline Your Application Processing?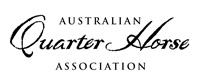 Many organizations are still using manual processes to manage their documents and it can be costly and exhausting to staff members. Manually processing documents can also require overwhelming physical record storage that can leave sensitive data exposed to potential threats.
The Australian Quarter Horse Association is a horse-breeding group dedicated to helping its members with the showing and selling of horses. The association consists of thousands of members and their horses. Staff would receive hundreds of new member registrations a day that would sit in baskets until they were processed and it was easy for things to pile up. Processing applications would take months, was an exhausting task, and they were beginning to run out of storage room. They knew it was time for a change and began looking for a solution.
Staff worked with Digitech Systems reseller, Inland Technology, Inc. Now, all incoming documents are scanned through PaperVision® Capture, routed through PaperVision® WorkFlow, and securely stored in-house with PaperVision® Enterprise, an on-premise document management system. Today, the staff is able to process applications daily, saving them thousands of dollars and hundreds of hours of productivity.
"I just can't imagine any office, big or small, operating without PaperVision products. It's a tool we wouldn't want to be without and has virtually become our database. It holds so much information on every member and every registration. It's going to create more income for us."

- Carol Ricketts, General Manager, Australian Quarter Horse Association