Are Your Student Records Safely Protected?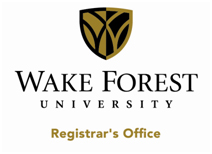 In the world of higher education, it is common for many institutions to have existed for well over a hundred years. This means registrar offices are oftentimes overwhelmed with a records department that just continues to grow. Managing student records like this can be a difficult and time-consuming task for staff and can leave sensitive student data vulnerable to security threats or loss.
Wake Forest University, located in Winston-Salem, NC, has provided top-notch education to students since it was founded in 1834. Student records were kept in boxes throughout the registrar's office or stored in a vault that had no climate control, leaving student records at risk of damage from extreme temperatures. Responding to requests for information became exhausting for staff. Whenever a request would come in, staff would have to physically go out to the vault, dig through files, and hopefully find the record they needed, which was causing hours of lost productivity. Registrar office staff knew it was time to look for a system that would let them electronically manage student records in one location.
Staff found their solution through Digitech Systems reseller, Advanced Imaging Solutions (AIS). They used PaperFlow™, to scan and route student records into ImageSilo®, a cloud-based document management system. By managing student records electronically office staff is now able to respond to information requests more quickly, saving hours of productivity, and saving them thousands of dollars annually.
"When a tenured professor retired after 35 years, we were asked to provide a list of every student he had ever taught. We were able to query the system and pull the information up right away. We would have never been able to do that without ImageSilo!"

- Steve Benton, Associate University Registrar, Wake Forest University