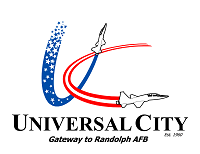 For any organization, keeping operating costs as low as possible is a primary concern. This is especially true for government offices whose employees are paid with taxpayer dollars. The Freedom of Information Act (FOIA) provides the public the right to request access to records from any federal agency. This means government offices must have records easily accessible and available in response to a request. Managing and storing information on paper makes answering these requests an incredibly time-consuming and costly process for staff, resulting in the waste of valuable taxpayer dollars.
Universal City, located in Bexar County, Texas, prides itself on providing its citizens with outstanding customer service. However, the 55 years' worth of paper records was starting to overwhelm office staff. Whenever a request for information would come through, the staff would have to dig through endless files and stacks of paper. This process was tiresome and could take staff as long as one week to find a document. City staff knew searching through paper documents was not an efficient process or use of taxpayer money. They needed a system that would allow them to digitize their documents improving process efficiency and eliminating paper for good.
Universal City worked with CASO, a Digitech Systems reseller, to come up with a solution. They chose PaperVision Enterprise®, an on-premise Enterprise Content Management (ECM) system because it was easy for them to implement and manage in-house. Now, when staff gets a request for information, they can pull it up by the address and send it right away via email. With their new paperless office, Universal City saves thousands in taxpayer dollars annually, that they are able to put to work for the public.