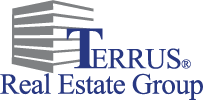 In the real estate industry, many organization's are still reliant on manual process when it comes to entering data and handling transactions. This especially true when it comes to the Accounts Payable (AP) departments as many of them still are handling invoices on paper. This can compromise the security of sensitive information and puts invoices at risk of being lost.
Located in Des Moines, IA, Terrus Real Estate Group offers a full range of commercial real estate services for clients across the United States. Manual and inefficient processes were beginning to overwhelm AP staff. All invoice information had to be entered twice, once into the accounting program and again into the document management system, because their existing systems were not integrated. This was wasting hours of valuable productivity. AP department staff began looking for a solution to merge their two systems.
Terrus Real Estate Group decided to work with Imagetek, a Digitech Systems reseller. They used PaperVision® Capture to scan incoming information, PaperVision® Enterprise WorkFlow to automatically route documents, and ImageSilo®, a cloud-based document management system, to securely store and manage the invoices. They were able to integrate their systems in just a few days, which allowed them to approve invoices faster, increase productivity, and save thousands of dollars annually.
"Approving invoices is a lot more enjoyable with PaperVision Enterprise WorkFlow. I open the email and have all the supporting documents and accounting codes I need to verify and approve invoices. I don't have to go back to the accounting system to search for information. I just click OK and the invoice is routed to the next step in the process. It couldn't be easier."

– Phil Akason, CFO, Terrus Real Estate Group