Do You Want To Expand Your Business Into New Markets?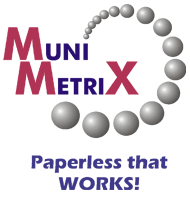 In today's business world, it is difficult to find a trustworthy partner since many software vendors care solely about their bottom line and how they will make money. However, in order for your document management organization to grow, you must have a software partner that offers a complete product suite, allowing you to meet any potential customer need and that is committed to helping you make money.
Digitech Systems reseller, MuniMetriX, is based in Las Vegas, NV, and has been a partner since 2001. They offer the entire Digitech Systems product suite and ImageSilo®, a cloud-based document management system. Offering a complete and flexible product suite has enabled them to expand their business into new markets such as the financial services industry.
The easy-to-use and install product suite allows MuniMetriX quick implementation periods, resulting in more revenue for the business. As a Digitech Systems partner they know if there is ever a need for technical support, the Digitech Systems support team will answer their questions and solve the issue. This allows them peace of mind and the ability to provide industry-leading customer service.
"We attribute 100% of our sales growth to the Digitech Systems suite and ImageSilo is the keystone of our cash flow, which is a lot less stressful. We are protected by the stability and control of recurring revenue, which allows us to offer extraordinary customer service to our clients. We've expanded into new markets, and we are able to offer customers a choice between software or cloud to meet their document management needs."

– Bruce Rector, Owner and President, MuniMetriX