What if your hotel could reduce reporting processes by 90%?
In the hospitality industry, manual reporting is very common. Reporting traditionally involves compiling faxes, mail for the day, and emails. Storing and finding the necessary information becomes a challenge for hotel management companies, especially those with multiple properties. Streamlining reporting processes by introducing intelligent automation can dramatically improve how a hotel functions on a daily basis. See how this hotel management company was able to save themselves a ton of time and cash!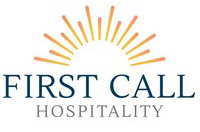 First Call Hospitality, Inc. manages over 17 properties and as you can imagine, that would be a lot of paper to store. Over time, this paper piles up; audits become difficult, and storage space becomes scarce. Heidi Wilcox, CEO, decided it was time to ditch all that paper and went looking for a solution.
Wilcox chose myDigitalOffice, a Digitech Systems reseller, to automate their manual processes and save money. "The night audits used to take at least two and a half hours before, but now the process is 90% faster because reports are run by only one person in less than 30 minutes!" said Wilcox.
How will automating processes improve your hotel's daily reporting? Read the full story to find out!