Are you struggling to manage the loads of information required of today's schools, colleges and universities? Is paperwork taking time and money away from your primary mission of educating students? How can you cut costs, protect and speed access to secure school records? Move to the top of the class with an Enterprise Content Management (ECM) system that lets you securely digitize and manage information electronically.
What if you could implement a single flexible ECM system and get up and running fast? Cloud-based systems such as ImageSilo® do just that. Setup is quick -- hours versus days -- and you eliminate IT and hardware costs in the process. Automation tools add to the productivity gains. Save time and money, comply with federal privacy regulations and get back to your top priority of educating students.
"The goal for schools is always to save on operational costs in order to put more money into instruction. ImageSilo allows us to improve staff efficiency and to convert human resources and accounts payable storage space into classrooms, putting more of our budget to work for students," says Dr. Troy Whalen, superintendent off of Cook County/Summit School District No. 104.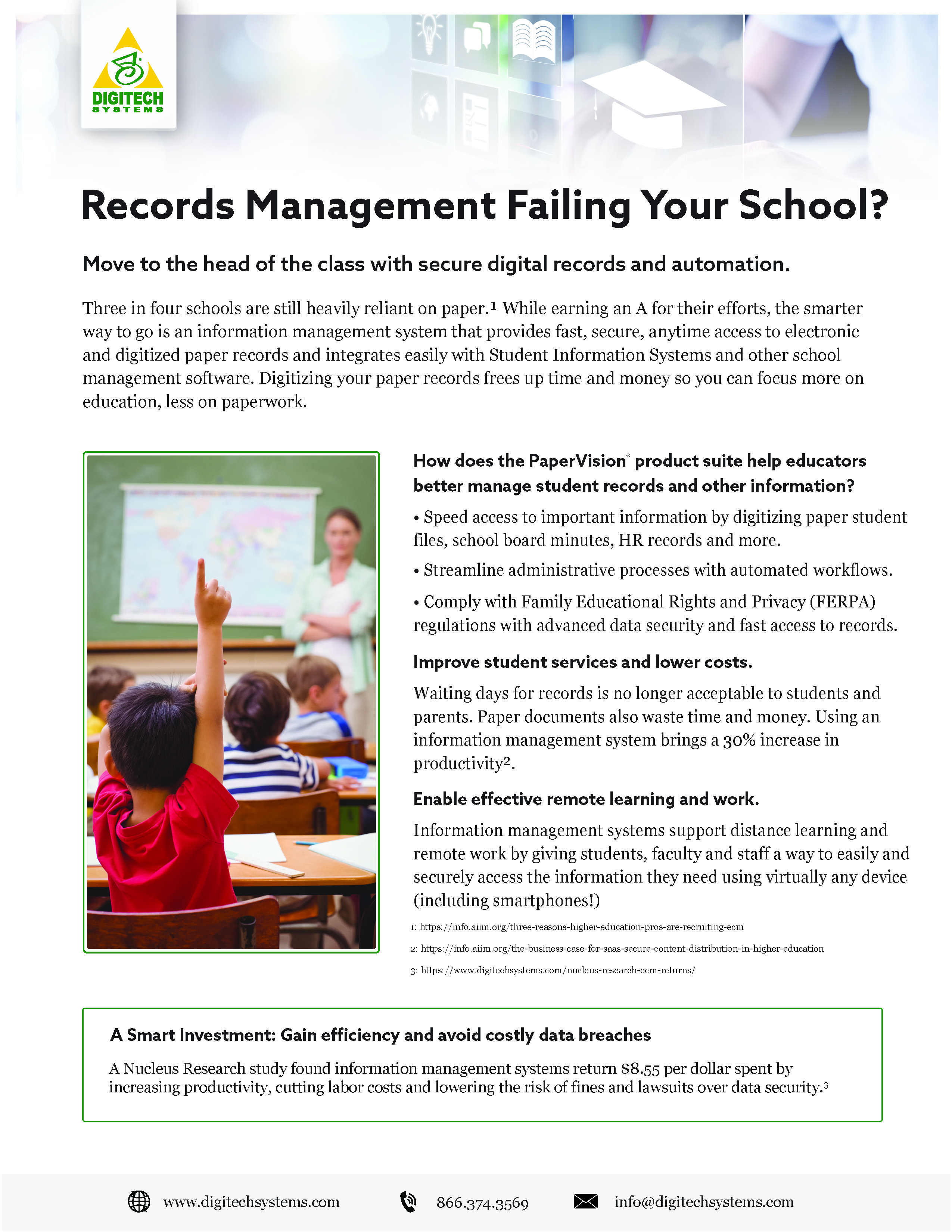 Read this two-page brief to improve your understanding of ECM for education and how using ImageSilo and other products such as PaperVision® can benefit your school.