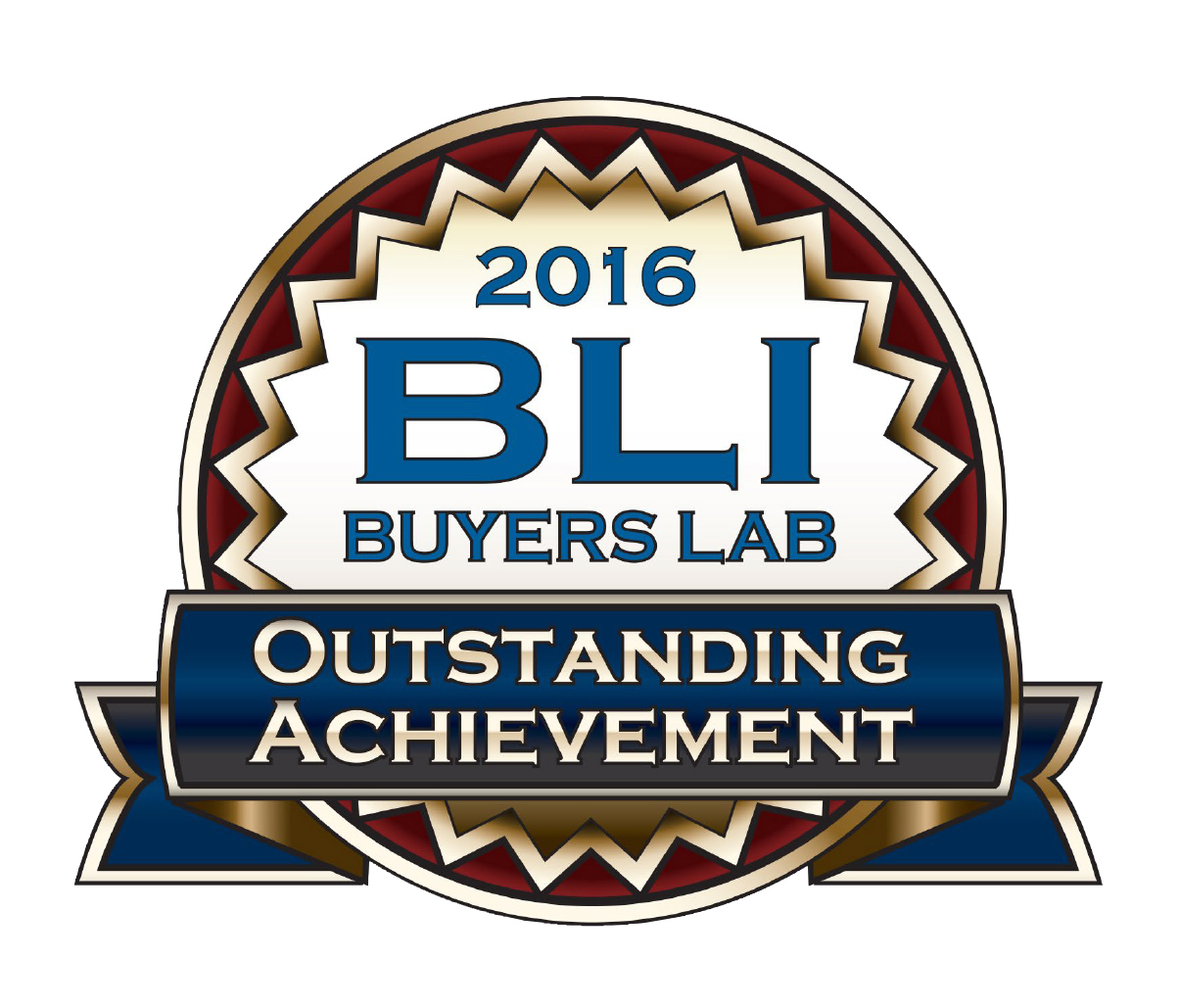 What makes Digitech Systems' PaperVision Forms Magic Technology so impressive to the analysts? There is a competitive software market for organizations that are in need of transforming their business processes to digital. Unfortunately, most capture technology has not mastered the ability to classify automatically and has left employees spending time and money on manual work. Luckily we have a solution to eliminate these costs and save time!
Digitech stands out above the competition with its team of developers who have produced the patented artificial intelligence (AI) engine that skillfully differentiates one class of documents from the next based on a range of parameters and commonalities by reading the document content. The sophisticated algorithms ensure documents are automatically recognized, sorted, and your important data is extracted and populated to increase organizational efficiency with ease.
Buyers Lab (BLI), the product testing and review division of Keypoint Intelligence, recognizes Forms Magic with the "Outstanding Achievement in Innovation" award to acknowledge the software is unlike any recognition technology BLI has seen yet. Jamie Bsales, Director of Office Workflow solutions Analysis at BLI said, "Seeing Forms Magic Technology in action, we were instantly impressed. It's like facial recognition for documents."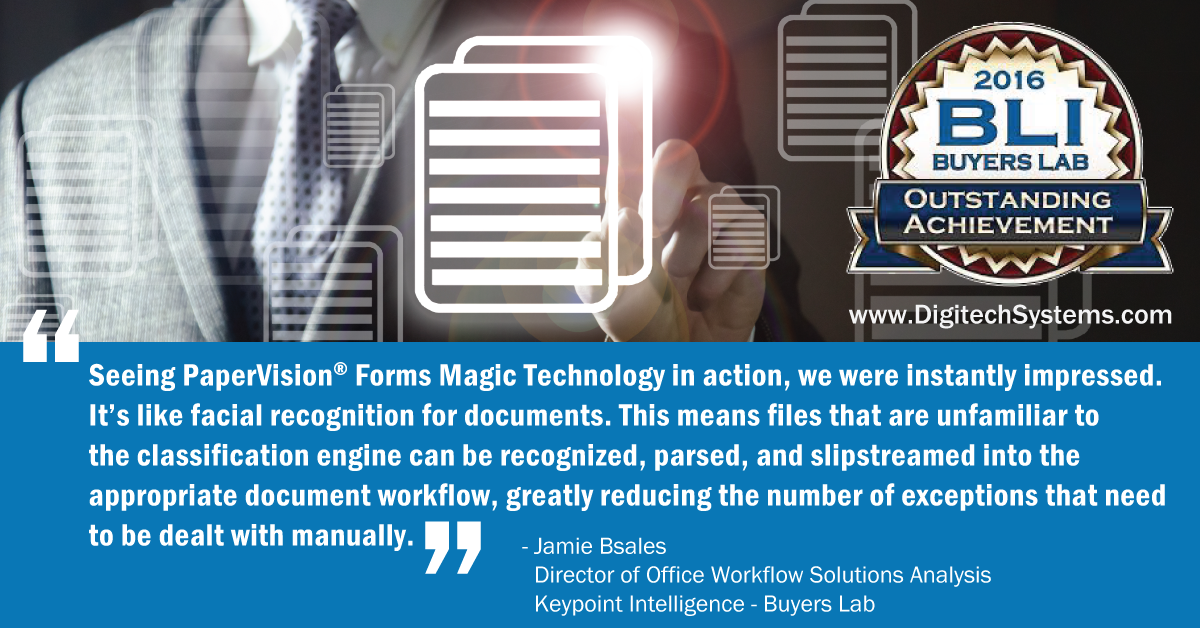 Read the full product review to find out more about why Forms Magic received the achievement award.
---
Related Links: