Are you feeling overwhelmed by your current filing system? Maybe you're tired of managing both paper records and out-of-control electronic files? Managing business information is becoming more of a struggle. Manual, paper-based content management systems are outdated and unable to keep up with the rapidly growing data in our digital world. Not to mention manual and paper-based processes are time-consuming and costly to organizations. If you've ever thought there had to be a better way to simplify your information management system, you are right.
Enterprise Content Management (ECM) systems, like PaperVision® Enterprise, help organizations save time and money, and increase efficiency throughout the entire company. These systems can securely collect, organize, deliver, and store any type of information without tedious paperwork or outdated File Share and Store (FSS) applications. In today's competitive business environment, having an effective ECM system to help securely manage information of all types, including electronic files, paper documents, and even email, can give your organization the competitive advantage you are looking for.
Want your information available when you need it?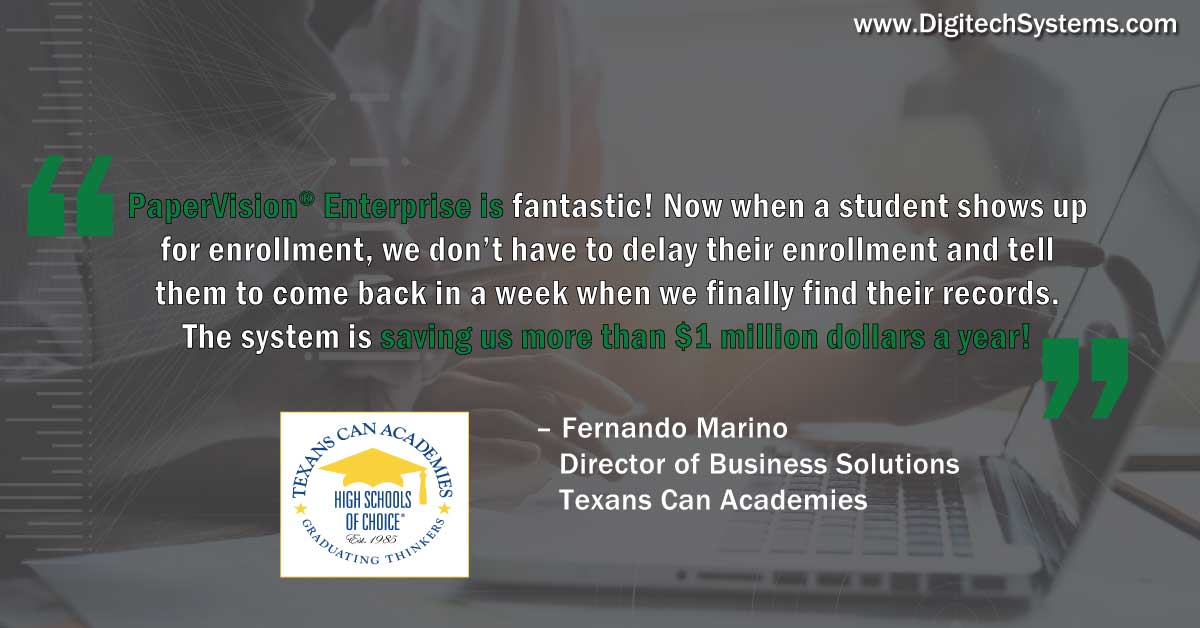 By downloading this product sheet you'll learn all about the features, capabilities, and business problems PaperVision Enterprise has that helps organizations securely manage their information. This product sheet includes information on how your business can speed up information retrieval time by storing data onsite. You will also protect information when stored and transmitted thanks to multiple levels of security. You will also read about six unique ways the product can help your organization. Even technical people will benefit from this product sheet as it showcases the product technical specifications as well. This product sheet is your one-stop-shop for all things PaperVision Enterprise.
Download this product sheet to learn more about how PaperVision Enterprise helps you securely manage and retrieve your information.