How Can Centralization Improve Your AP Processes?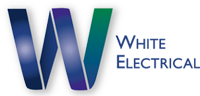 Every organization has an Accounts Payable (AP) department that is responsible for verifying and reconciling invoices, as well as, completing and controlling business expenses for the organization. Manual AP processes are inefficient, insecure, and incredibly costly to an organization. Yet, many AP departments are still using manual steps when processing invoices. Physically handling invoices on paper compromises the security of sensitive information and puts invoices at risk of being lost.
The White Electrical Construction Company has provided premier electrical contracting throughout the Southeast United States for over 100 years. Historically the AP department has used manual and physical processes to manage invoices, purchase orders, expense reports, and bank statements. The company now has eight branches, all of which must fax or ship records to the main headquarters in Atlanta. Whenever a file needed to be retrieved, a staff member would have to dig through boxes of physical storage in the heat. The task was so daunting and exhausting that retrieving files was seen as a "punishment" for staff members. Corporate staff began looking for an electronic system that would allow them to manage AP documents for all eight branches in one central location.
Staff found their solution through Digitech Systems reseller, Ultimate One DMS. Today, each branch location manages their files with PaperVision® Enterprise, an on-premise document management system. The system is also installed in the Atlanta Headquarters as a way to centrally manage and share documents between all eight branches. Now, staff can find their files in seconds, benefit from improved productivity and they save thousands of dollars a year.
"When vendors ask questions, we have quick, accurate information to answer them on the spot. This makes our business run more smoothly, and that is visible to the client. PaperVision Enterprise makes our company look good."

- Fern Evans, Accounting Supervisor, White Electrical