---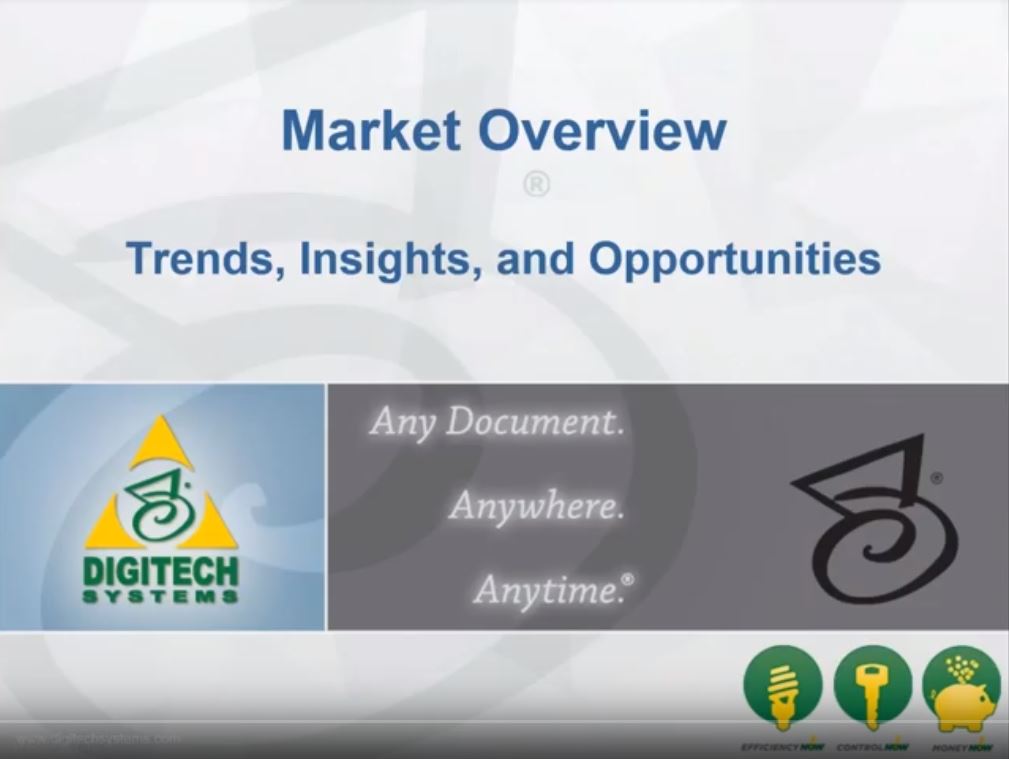 Lets face the facts. Paper storage is disappearing at a rapid rate. The IDC estimates that by 2020 the digital universe will reach 44 trillion gigabytes.
Watch this short video on market trends, insights, and opportunities to learn about what three crucial document management trends businesses will be looking to buy.
Markets for...

Cloud solutions

Business Process Management (BPM)

Artificial Intelligence (AI)
... are all expected to grow in the coming years, are you prepared?