Many healthcare providers are using an Electronic Health Record (EHR) for current patient information, but the EHR doesn't give them access to older, paper-based patient records reducing efficiencies and the quality of patient care.
Did you know that the healthcare industry spends more on administrative tasks than any other industry in the united states? According to the American Medical Association, primary care physicians spend 5.9 hours each workday on data entry and other Electronic Health Records (EHR) related tasks. Thanks to recent government regulations, most hospitals now depend on EHR systems to access critical patient information, but they still rely on paper documents, in areas like claims management and finance. This reliance on manual processes is time-consuming, error-prone, and expensive!
What if your organization could implement one system and get rid of manual tasks? Thanks to Enterprise Content Management (ECM) software, such as ImageSilo® and PaperVision® Enterprise, healthcare providers can close the technology gap, securely protect patient data and save the entire organization money. With the PaperVision product suite, your healthcare records are readily available, whenever you need them. Manage patient data from any document, access patient information from anywhere, and make informed patient care decisions anytime. Ready to learn more?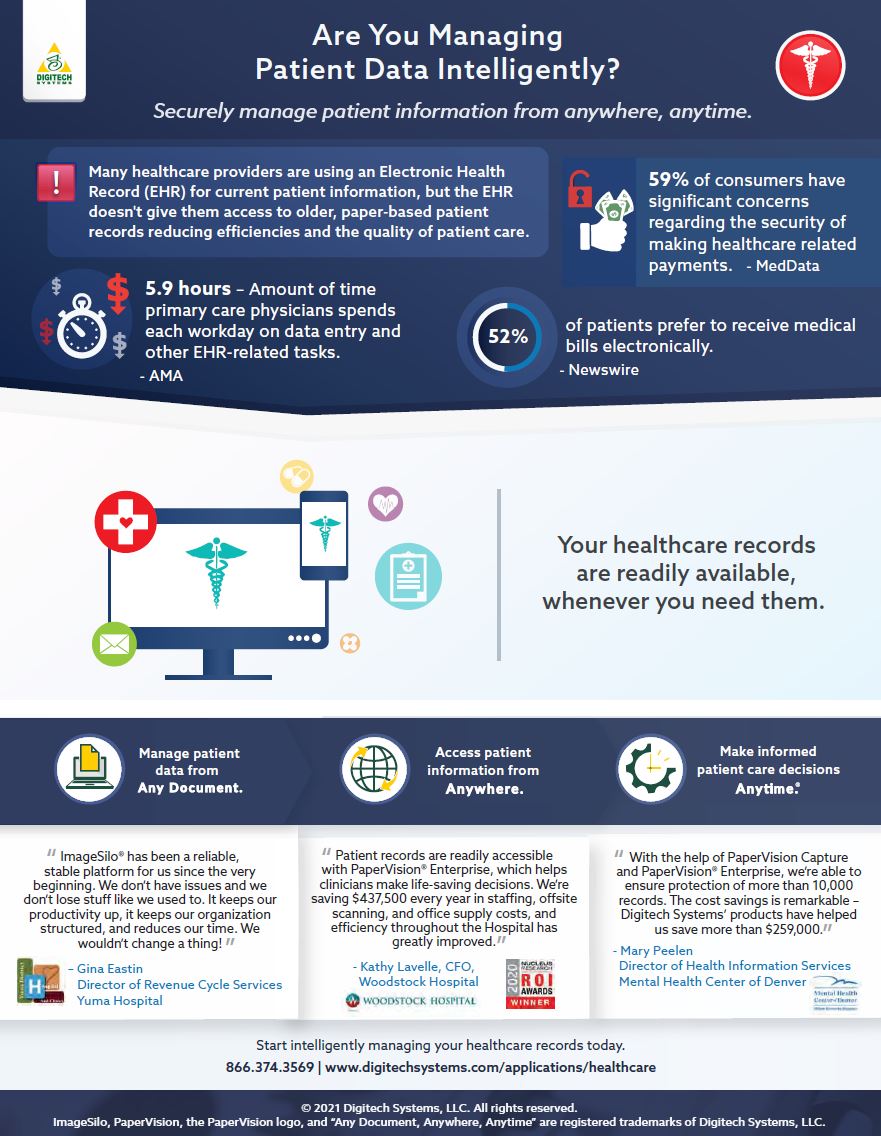 By reading this helpful infographic, you will learn how to:
Securely manage your patients' information.
Improve efficiency for your healthcare organization.
Simplify the process of meeting compliance.
Reduce the costs associated with paper-based processes.