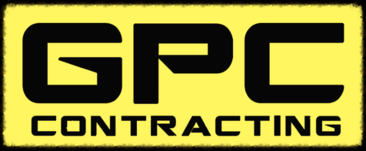 In this digital marketplace, it's important to advance business at the speed of automation. If paper is slowing down your processes, you're less likely to adapt or grow your business and more likely to face lagging deadlines. For example, GPC Contracting Co. needed an enterprise content management (ECM) system that would adapt while they expanded into other markets. Leaving paper-based processes behind, GPC was able to leverage process automation technology to meet their business goal and improve efficiency, organization, and compliance between their main office and onsite teams.
Implementing ImageSilo®, PaperVision® Capture, and PaperVision® Forms Magic Technology allowed GPC to scan, classify, extract data from, and store hundreds of massive project files. These solutions worked so well that they soon after included PaperVision® Enterprise WorkFlow in order to route documents and control assignments more effectively in the main office. Reading through this case study, you can find more specifics of the benefits that GPC recognizes from automation, such as:
Saving hundreds of hours, and thousands of dollars per year
Reducing business costs going paperless, saving a large annual sum in salaries, printing, paper, and storage costs
Regaining floor space (hundreds of square feet!) by eliminating filing cabinets
Improving connectivity between onsite employees and the main office (find out the crazy amount of time onsite employees spent travelling to the main office for paperwork!)
Training employees took no time at all
How are your business goals similar to GPC's? To learn more about GPC's story and the specific benefits that automation brought to their company, check out their case study!