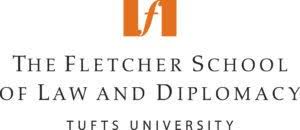 Students expect and rely on their educational institutions to protect their sensitive information. Misplacing and even losing student records is not acceptable for education institutions. This is especially true for higher education institutions where student information is often requested after students graduate and begin looking for a career. Ensuring that student records are safe from potential disasters is no longer a luxury for schools, as students begin to expect their information is secure and easily accessible. Physically managing student information leaves records at risk to potential threats, like natural disasters or theft. Manual processes also make responding to requests for student information a time-consuming task.
The Fletcher School of Law and Diplomacy provides graduate-level education in international affairs to hundreds of students a year. Historically, the school has used physical and manual processes to manage student records resulting in the department accumulating close to 100 physical file boxes filled with student records. Department staff was starting to become overwhelmed by the physical files. If a potential employer of a graduated student requested information, it could take staff hours to respond, which looks makes all parties involved look bad. Physical file storage was also very costly and exposed student records to potential threats. Staff knew it was time to manage student records electronically and began looking for a solution.
It turns out the Health Services division and accounting department were both using Digitech Systems electronic document management solutions for their documents. They referred the student records department to the same reseller they were using, SourceHOV to set them up with a solution. Staff implemented PaperFlow™ to scan and index student information, before going into PaperVision® Enterprise, an on-premise document management solution, to electronically and securely store records. This enables staff to respond to information requests in minutes which has resulted in increased staff productivity, ensures student records are securely stored, and they have been able to save thousands of dollars annually.
Download the full case study written by Nucleus Research, to learn about all the amazing benefits the student records department experiences by managing student records electronically.