Are Your Records Retention Practices Putting You at Risk?
Most organizations are required to retain and dispose of records over a set period of time to comply with state and federal regulations. However, according to AIIM, only 47% of them have a records retention plan in place. Many are unsure of the kind of information to keep. By default, they keep everything, putting them at legal risk.
What if you could limit liability for your organization while also reducing the costs associated with records management? With an Enterprise Content Management (ECM) system and a formal records retention policy, your organization will avoid the potential legal ramifications that could result in costly fines and possible legal liability for executives.
Use this helpful Document Retention Checklist to guide you through the process of planning your records retention policy using the PaperVision® suite of ECM products. Make sure you have all the key elements and features in place to comply with government regulations.
The first step is to create a plan. Use this checklist and five-step planning guide to ensure that you're getting all of the critical features you need to effectively manage a System of Record for your organization. Download the Document Retention Checklist to get started.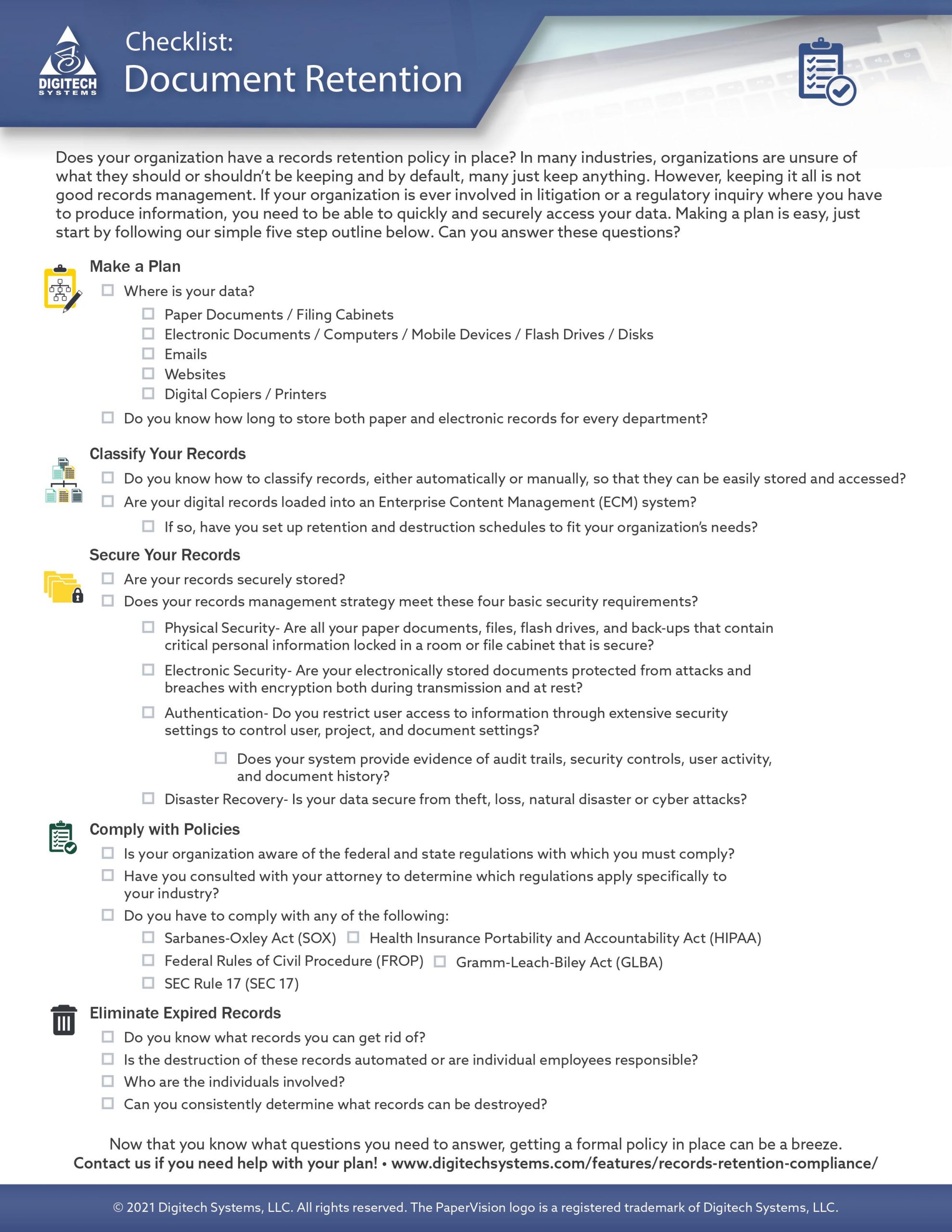 ---
Related Links:
PaperVision® makes it easy to gain control of records and to execute retention and destruction policies efficiently. Learn more here!
What are the different types of business records? Read this article for information about effective records management for your organization.
Are you protecting your customers' data in compliance with GDPR? Learn how you can get in compliance with this GDPR Brief.
Does your organization have a records retention policy in place? Learn how you can gain control of records with this brief!