What if You Could Access Your Mail and Email From Anywhere?
Digital Mailrooms enable organizations to use document scanning to digitize incoming paper-based mail and upload it to a document management application, like ImageSilo® or PaperVision® Enterprise. From there, you can intelligently manage your documents and mail/email communications electronically, giving you quick, easy, secure access to any document, anywhere, anytime.
Switching to an electronic document management system to handle your mail and business documents will benefit your organization by:
Enabling remote work capabilities.
Automate processes thanks to easy-to-use digital files.
Save money on costly time-consuming manual tasks.
Use this checklist to help decide if a digital mailroom is right for your business!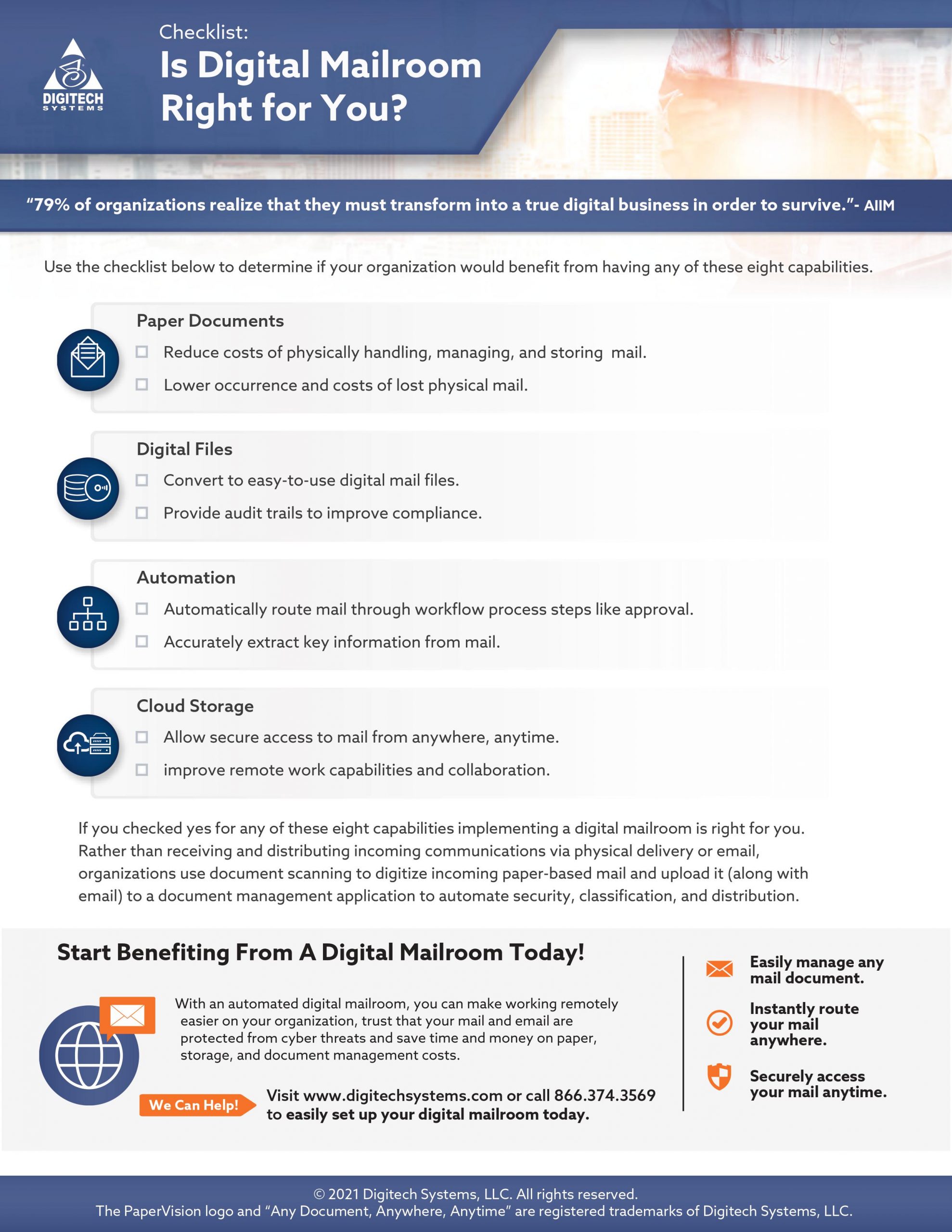 ---
Related Links:
Check out our Digital Mailroom page for useful resources and everything you need to know about automating mail processes

If you're unsure how a Digital Mailroom will benefit your organization, check out this useful benefits sheet!

For a longer and more in-depth examination of mail processing and the Digital Mailroom, read this blog post.
Do you want to see how mail automation works? Check out this graphic that shows each step in the process and how it works.