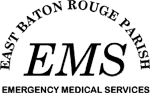 Emergency Medical Services (EMS) Departments are responsible for coordinating the dispatch and communications of all emergency medical vehicles within the city. Typically, every paramedic who responds to an emergency must write a report and submit it for approval. Today, many EMS departments are still having paramedics fill out paper forms that must be manually processed and physically stored. Having to process physical reports makes the approval process difficult and time-consuming for staff and leaves sensitive patient information at risk.
The Baton Rouge EMS team prides itself on providing the best service possible to their community. The team has received the Service of the Year award from the National Association of Emergency Medical Technicians multiple times. However, their manual processes and physical files were beginning to overwhelm staff, negatively affecting their ability to provide the best service possible. Billing staff received hundreds of information requests a day. Whenever requests come through, staff had to stop what they were doing to track down records that were either stored in boxes in the hallways or located in one of three different buildings. They knew there had to be a better way to manage information requests.
Staff worked with Digitech Systems reseller, Polar Imaging Inc., to build an electronic solution. They chose to implement a solution that included PaperFlow™ to scan incoming information and PaperVision® Enterprise, an on-premise document management solution, for secure storage. Staff was able to implement the system in one day, reduce document retrieval times, and eliminate all three of their costly physical record storage locations.
"We saw an immediate response after we implemented PaperVision Enterprise. It is simple to use and simple to administer. Now when reports come in, they are scanned, approved and sent to the billing department."

- Chad Guillot, Research and Planning Manager, Baton Rouge EMS Department