In today's competitive business world, offering a positive customer experience is crucial for the success of software companies. One way to ensure exceptional customer support is to provide a comprehensive product suite from a single vendor. When you offer a product suite consisting of products from multiple vendors, you will have to interact with multiple technical support teams. This means that making customer support calls usually turns into arduous, time-consuming experiences, because vendors will often point fingers at others' technologies. Don't let technical support become the aggravating and inefficient process that causes you to lose customers.
Offering a complete product suite from a single vendor can decrease the likelihood of an unpleasant technical support experience. As a Digitech Systems reseller, you will offer a complete and feature-rich product suite from one trusted vendor. If our team receives a customer call, we understand you have a question that needs to be addressed quickly, so we are always committed to helping you get back up and running as soon as possible. On average, our support team will answer your call in seconds and usually has the issue resolved within minutes. That is why we call our technical support legendary.  In fact, 87% of the cases we open are closed on that very same day! As a Digitech Systems' reseller, you will no longer dread calling technical support.
Download this infographic to learn how you will offer a complete product suite accompanied with an industry leading technical support team as a Digitech Systems reseller.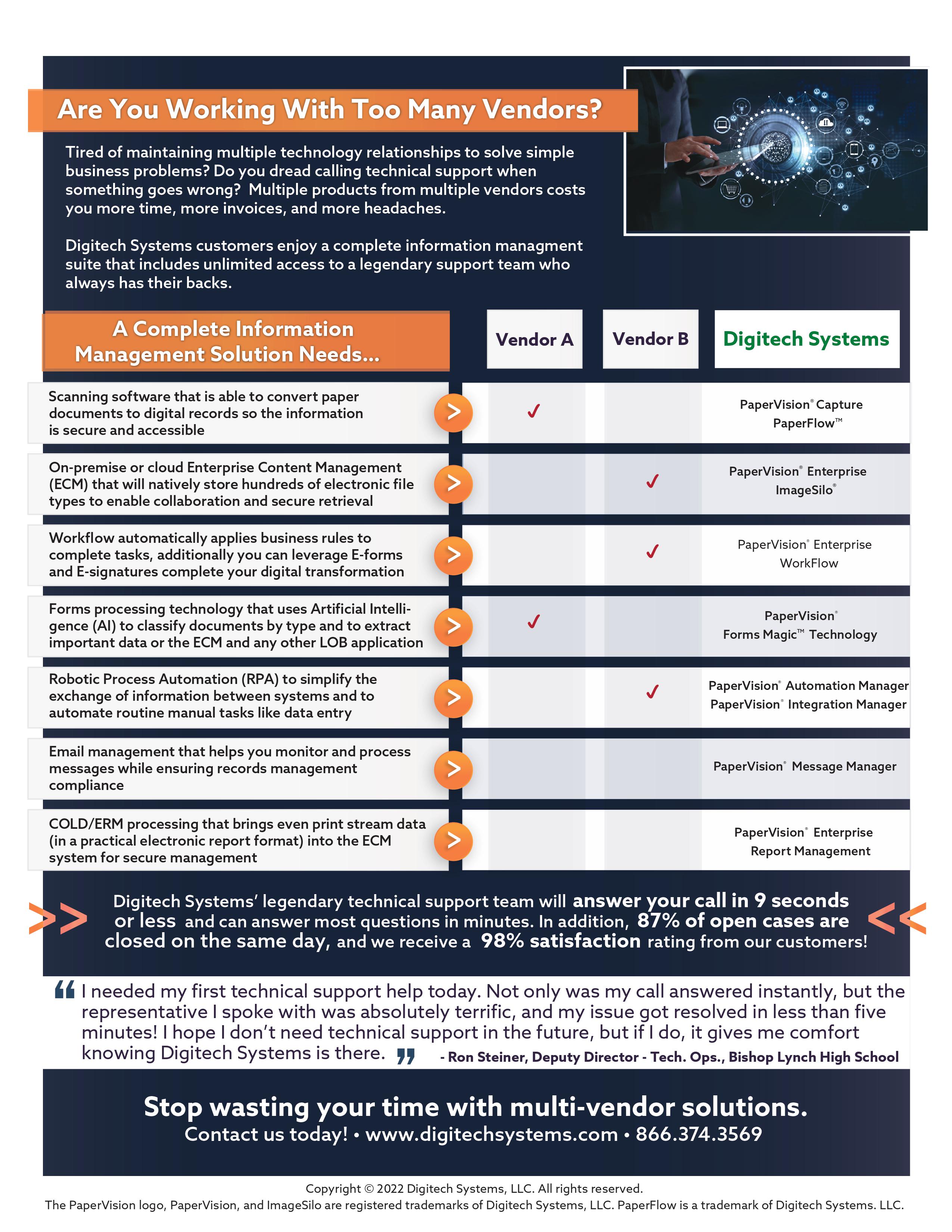 ---
Related Links: