As the number of invoices businesses manage grows, fewer than half are processed electronically resulting in delays, over-payment, lost information, and added overhead expense. The Institute of Finance and Management (IOFM) reports that between 70 and 80% of invoices in the United States are still paper-based, and about 70% of invoice processing costs are related to document handling and manual data entry.
Break free from slow, expensive accounts payable (AP) processes. Converting to AP automation doesn't have to be complicated or expensive. By supporting your efforts with streamlined technology and hardware, a small amount of training, and open communication, automating AP operations can be easy…as simple as five easy steps!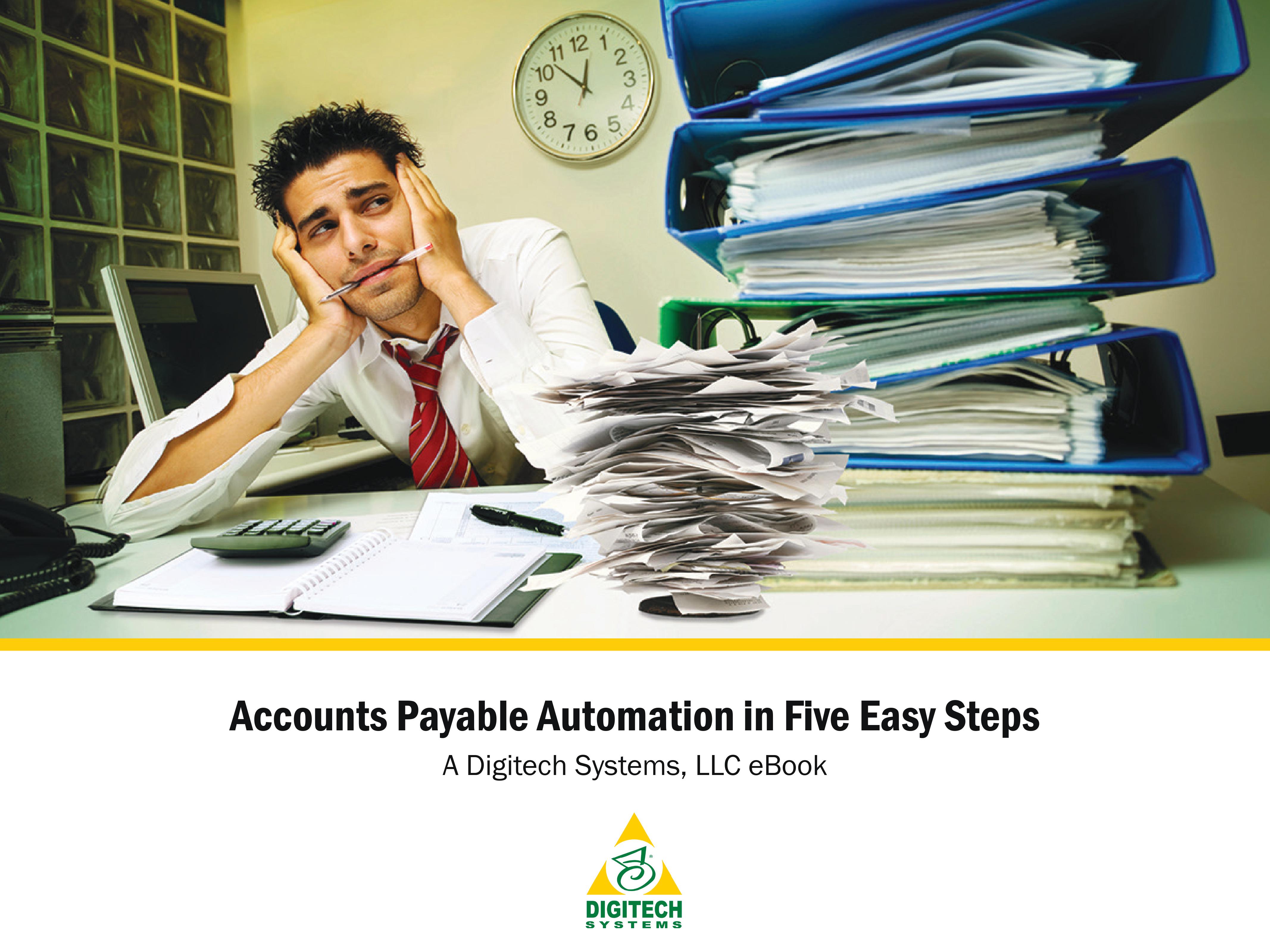 You can virtually eliminate manual data entry of financial information using artificial intelligence while digitizing your AP process. Additional features also enable automated workflow of invoices through approval processes and secure long-term storage of financial information either on-premise or in the cloud.
The average time to process an invoice drops to 3.6 days when companies use automated workflow tools to drive their AP processes. How fast can you be?